Display Acryl "Dentine"
Display model resin, Autopolymer
Acrylic resin for the fabrication of artificial teeth for dental demonstration and training models. The fabricated teeth can be customized with all common individualization shades.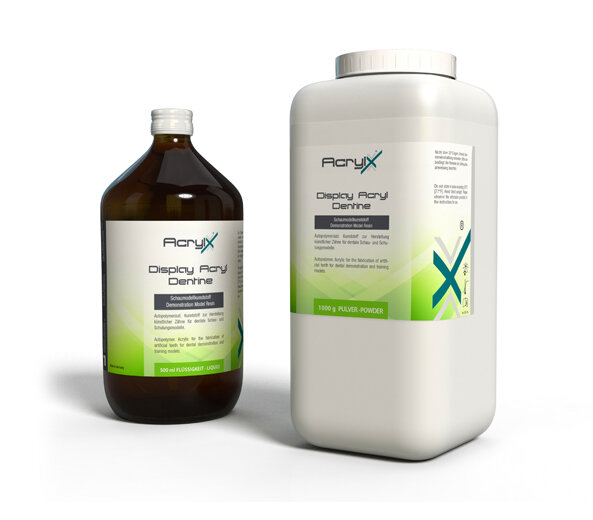 Applications
Artificial teeth for dental demonstration models
Crowns and bridges for dental demonstration models
Embeddings for demonstration purposes
Product features
discoloration-stable
physiological shades
natural fluorescence
easy processing
easy polishing
---
Delivery forms:
Powder: 1.000g
Liquid: 500ml
additional sizes upon request

Colors:
The material is available in light (A2) and dark (A4).
Note:
This material is NOT a medical device in the sense of Regulation 2017/745/EU [MDR] and can NOT be used for prosthetic purposes!